(
Rules
Collapse
)
NON POKEMON STUFF HERE!!!
Lots of Digimon, Disney, Tokidoki and other cool stuff
(
the goods
Collapse
)
Lots of Digimon, Disney, Tokidoki and other cool stuff
NON POKEMON STUFF HERE!!!
Plants:
Plant Fairies:
Bugs:
Water mammals:
Fish:
Sea Serpents:
Whales:
Crustaceans/other:
Jellyfish/Cephlapods:
Seahorse:
Slugs:
Amphibians:
Birds:
Jello:
Objects:
Land mammals:
Faries:
Ghosts:
Reptiles:
Sprites from
http://www.pkparaiso.com/xy/sprites_pokemon.php
Sprites from
http://pokeunlock.com/sun-and-moon-gif-sprites-alola/
and
http://alolan-sprites.deviantart.com/
All my favorites in one post :D
Granted sales permission on 01/26/11 by dakajojo
Paypal only ~Everything is in USD, shipping is not included in the price
All
pkmncollectors rules apply, even if you aren't part of it >
RULES
<


Click on the pictures for a bigger view


I won't respond on Sundays

Items will be shipped within a couple days if it's not too big for my mailbox :) otherwise it will be on a Saturday
Don't edit your comments, reply to your comment instead
I can hold an item for 1 day, unless we work something else out
PLEASE TELL ME IF YOU DON'T WANT IT!


I give you two days after I give you your total to pay (unless you talk to me about it)


After 2 days I will give the item to whoever is next in line and delete your thread


I am open to trades, if you have something awesome from my wants
HERE
PLEASE NO HAGGLING, I really am not comfortable with it...
All items are shipped from Washington State
I have cats, so if you're super allergic and want to take a chance on buying stuff, let me know so I can be extra vigilant in keeping cat hair out of the packages
My feedback is >>>>
HERE
If you want feedback leave me a link when you post that you paid :) I'm more than willing to give you some as long as I don't have to search for it :D
When you have paid I SCREEN your comments to keep my post looking tidy for other customers. I
delete comments after I know you have received your item(s) OR after a month from when you paid.
When items are sold they are striked out
like this
When asking for an item please put the price in your inquiry (i.e. "I wanna a quote for shroomish charm 3, oshawott plush 25, etc... to zipcode/country") ESPECIALLY when there are similar items in the store, it helps me make sure I know which item you are talking about
PLEASE ask about condition before you buy, some of these toys are rather old/ in the same condition as I got them. I try to put them at a lower price if they are in less than new condition. I do miss things sometimes, so if you want your item to be in pristine condition, please ask if it is. I will look it over for you and even take close-ups if necessary. Please ask or I won't know.
Sometimes items will be listed on my
ebay
as well, and as long as they don't have bids you can buy them through here :)
POKEMON STUFF HERE!!!
FUNKO (all figures have been opened and displayed)
Beast (damaged box) $5, Mrs. Potts $10, glow-in-the-dark zero $65, pink raven $10, purple batman (damaged box) $10, racing stripes toothless $35, cogsworth $10, happy $8, bingbong invisible $10, dj pon3 $5, flocked tink (damaged box) $15, pink batman $15, white raven dorbz $6, Anna $5, joy $6, sadness (damaged box) $5, cookie monster flocked $30, racing stripes toothless $35, king bob minion (has big red sticker on box) $9, young elsa $6
(note it was like $10 to ship these with their boxes when I last sold them a couple years ago)
Rainbow Dash $5, glitter daring do $30, lyra $5, fluttershy $10, Cadance $30, glitter dr whooves $20, sweetie drops $5, rainbow dash target exclusive $10
winter bugsy (flocked) $20, winter snuggletooth (flocked) $20, winter picklez (flocked) $20, winter butterhorn (flocked) $20
derpy $10, coco (from Kimba 2 pack) $10, dr whooves $10, rapunzel $6
Funko Mystery Minis
bing bong $8, guard $20, anger $10, disgust $4
frozen anna $10, young elsa $3, anna $3, kristoff $2 ea, Marshmellow spikey $5, marshmellow w/crown $15, young anna $3
belle w/rose $9, cinderella $5 ea, tiana $4, belle $5, anna $4, rajah $20, pocahontas $50
derpy vinyl $3, glow in the dark dj pon3 $10,discord mini pop $10, derpy mini pop $12,dr whooves mini pop $10, twilight $5, trixie $5, cadance $5, spitfire $5, spike $4, fluttershy $6, discord $3
rainbow dash hat (a little dirty) $10
adagio $5, rose quartz shield necklace $25, steven pin $1
vanellope big figure $8, jim shore marie $15, tsum figaro w/fishbowl (x2) $3ea, tsum marie w/bed (x2) $3ea, tsum sebastian $3, vanellope&ralph $8, bloat $1
walle ornament $4,
simba keychain $4
, stitch keychain $6,
elsa keychain $5
, pooh keychain $4,
belle keychain $5
, big tsum tigger $2
tsum elsa winking strap $10, tsum dalmation $1, small tsum figaro $.50, tsum cheshire cat $.50, small tsum elsa $.50, tsum ariel $.50, small marie tsum $.50, medium tsum tigger $1
chibi toothless $5, spinning toothless $10, shooting toothless (no missle) $8, shopkins set $2, bff eraser/pencil $2
element puzzle car (x2) $2 ea, fluttershy brushable $2, rarity brushable $2, sweetie belle busy book $3
tank pin $2, nightmare moon magazine figure $15, element necklace $15
tentomon domez $4 , gatomon domez $8, gabumon domez $10, gabumon (running) $20, veemon $20, patamon $20,
calumon $3
kari $1, izzy strap $5, tk strap $5, sora strap $5, mimi strap $5, patamon teacup charm $15
neopet $5, purple batman mopeez $6, pink batman mopeez $6, rapunzel itty bitty $4, ariel itty bitty $4, anna itty bitty $4, elsa itty bitty $4, lady rainicorn $13
tsum tsum $5 ea (taggedness varies)
tokidoki unicornos $10 ea, stuffed unicorno $10, tokidoki clips $4
12" pony plush $8 each
SOLD:



"ART OF" BOOKS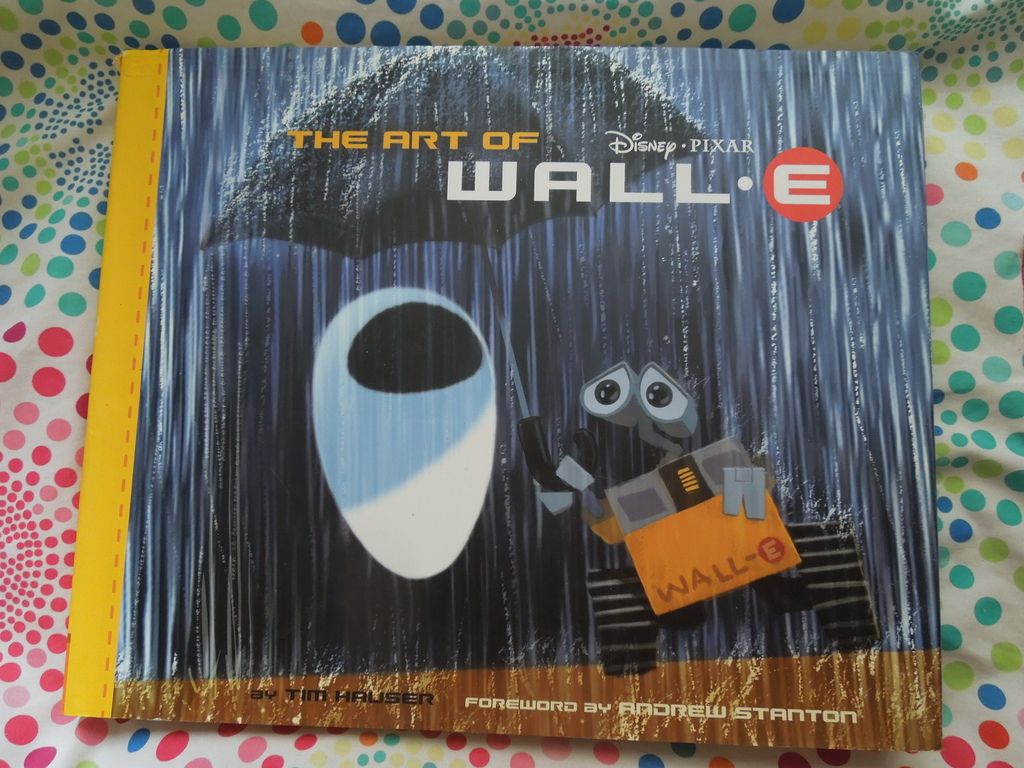 $20
Ahhh, they turned out so pretty! This is the first time I have commissioned my ponysona before and I can't stop smiling. :D
Look at it!!! I commissioned my OCs from DeviantArt user Krowzivitch back in March and they uploaded pictures today.
Included are pokedolls, banpresto and other plush.
All auctions will end in a week, 6 PM Friday May 9th
countdown clock
Items come from a cat friendly home, I ship from the USA
Don't bid if you can't pay, I can do payment plans if you talk to me, but nothing more than a month
No sniping, if a bid is made in the last 5 minutes it will be extended
(
starter plush
Collapse
)
(
eeveeloutions
Collapse
)
(
legendaries
Collapse
)
(
everyone else
Collapse
)
Please wait until all threads are up :)
I did some weeding and I thinking my collection is finally at a size I like :D I would like this stuff out of my room. X)
here
:D I listened to the first two sessions today and they were very good. My favorite talks were from
Elder Christofferson (about the divine purpose of women)
and
Elder Holland (about dealing with depression/helping those with depression)
I also got to use my little charizard notebook to take notes, so that was fun :)
I get to watch another two sessions tomorrow morning at 10 AM and 1 PM mountain time
. Also
this is a good resource
for those who don't know what church I'm talking about in the first place :)
I've also been feeling crafty lately and my drive to do art is increasing again. Yay! I've been feeling a bit down about not having a job yet, but I now have a sense of peace that it will be alright. :) In the meantime I'm improving my skills. I'm teaching myself how to use AutoCAD and I've been needlefelting.
right now it looks kinda lame, but eventually it will be Princess Luna :) So far it looks pretty good, but since everything is dark the details don't show up the best in pictures XP
I also watched Legend of Korra. She's... ridiculous. This season is just crazy! I thought they stuffed all the episodes last season with stuff, but this season feels like watching 2-3 episodes worth of stuff at once! Ahhh!!! And I'm a little disappointed that Korra seems to have forgotten what she learned last season... And she got eaten... Where will the episode start next week with an ending like that?!
Also I'm really excited about all the new pokemon,
I'm a terrible sucker for spoilers
... Go X and Y! :D
I love October, it's really when the air becomes crisp and leaves start to change all sorts of colors. I especially love this weekend because it's one of the two times a year I can listen to prophets speak, which you can find out more about
Mostly so I can stay organized with x and y. Can be used as reference for gift exchanges :)
Favorite type of merch:
minky/soft plush, figure phone charms, kid figures, ippai figures, kyun chara
mostly phone charms and sometimes plush of pokemon I like
Pokemon Actively Collecting:
1.
hoping they make all the forms
2.
3.
(
x and y collections
Collapse
)
Previous Gen Collections that I still want stuff for (mostly wishes)
(
previous gens
Collapse
)
Current Wants
Pictures:
http://www.pinterest.com/neeko48/wants/
No Pictures Yet:
Un-Announced (but assumed):
mpcs for all listed pokemon
kids for all x & y listed pokemon
bonnie and dedenne merch (figures)
Kitty Kaboodle Sales
and is subject to the rules and policies therein. :D It can also be combined with items in
Kitty Kaboodle Sales
please comment in one entry
(
the goods
Collapse
)
Main Page
I do collect other things too :D This is an extension of